All things come to an end at some point, so do uSD cards. And they tend to do that just about the time you normally LEAST expect them to.
Anyways, at my country house, away from the noise of the big city I had a cheap cellphone tethering internets over an OpenVPN connection. The operator does not offer proper external IP service, so I have to run an OpenVPN connection to have access to surveillance.
I have a bunch of cams here and there, mostly watching after these guys: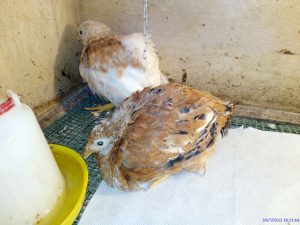 The cellphone itself runs a rooted android and a debian chroot with OpenVPN off an SD card. The SD card died this weekend and at some point I realised that I don't have a recent backup. It was no big deal, just a debian rootfs + a bunch of config files for OpenVPN, but since I spent a while then and now perfecting configs and tuning OpenVPN for performance over the celluar network those weren't backed up. Ooops.
Anyways, this note talks about data recovery from such an SD card and the common pitfalls.