One day I needed to add an automated light near the stairs. Motion sensor was already in place, I only needed some bulbs I could turn on and off remotely and I was not feeling like doing any DIY that time. So I picked a few ZigBee bulbs with Е14 socket. What could possibly go wrong here?
The Chinese guy sent me WiFi bulbs instead of ZigBee. Xiaomi Philips. Those are hooked to Xiaomi cloud via Mi Home. For the most adventurous, token can be extracted from the Xiaomi Cloud to drive the bulbs directly from Home Assistant. That was precisely what I've done. However those bulbs didn't work very stable. They were slow to turn on and off, lost WiFi connectivity occasionally and froze every few weeks.
Things weren't much better with Xiaomi Cloud connected, save for the huge data roundtrip to China and back every time you need to turn on a freaking lamp. The problems weren't too critical for me to fix the issue and they worked for over a year. However a few days ago when those didn't turn on at night I understood my patience is finally over and it's time to fix the issue for good.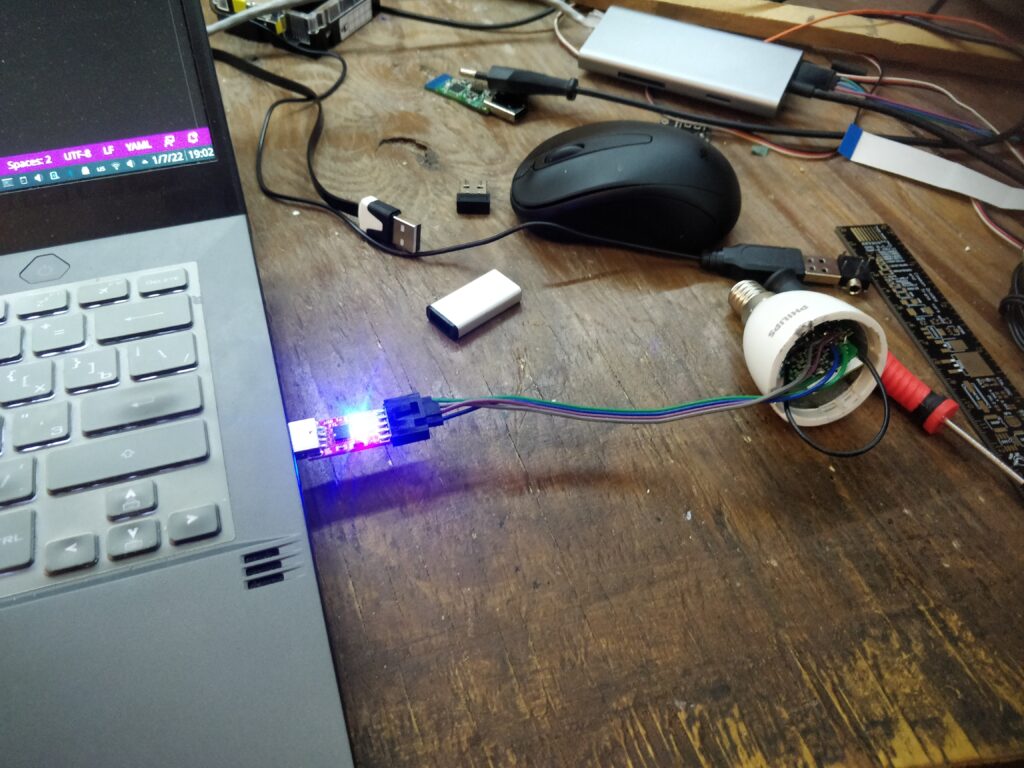 (more…)