It's been a while since I've posted anything in my blog so many of you might've thought that I've abandoned it. Well, on the contrary, I decided to put a little more life in it, so I will be posting way more tech tips here. And, since apparently there's no other way, I've set up social integration for this blog. For now – only twitter and vkontakte. This is basically a test post to see if everything works as expected.
Do not expect me to answer any friend request/private message/retweet whatsoever. If you really want to contact me – email is still the best option. Why? Because it took 5 minutes since registration on vk for first spammers to start doing their dirty work: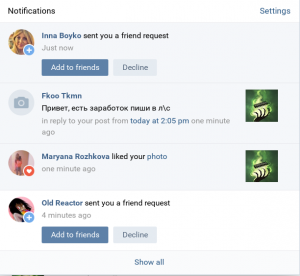 .

And I also have to test how the text under the 'cut' will be handled.